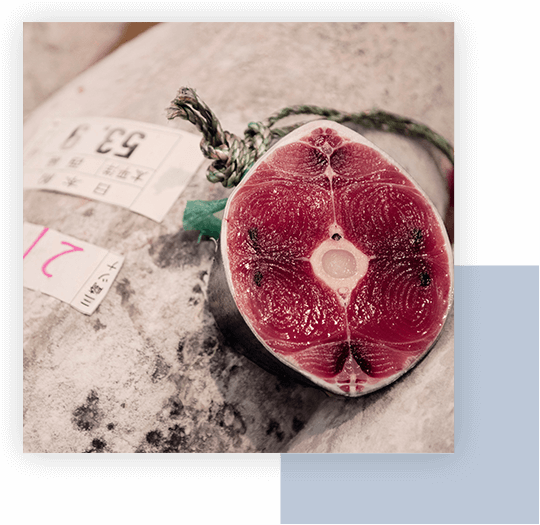 About Megumi Foods, Inc.
We import and distribute MAGURO from Misaki, Japan; one of the biggest MAGURO landing ports in the world.
We also specialize in high-quality seafood from Japan, directly imported from the Toyosu Market.
We serve California and all major cities in the U.S.
Our main product is super frozen (-60℃) HON-MAGURO (Bluefin Tuna). After being caught, the fish is immediately bled and flash super frozen. At this temperature, decomposition of the fish does not occur and freshness is maintained indefinitely, unlike raw fresh fish.
MEKIKI (Grading)
The ability to grade the qualities of MAGURO, acquired through many years of experience, is called "MEKIKI," and this "MEKIKI" is the greatest knowledge of Megumi Foods.
Our Practice
We customize our MAGURO for its intended use in terms of flavor, color and size, tailored to our customer's requests.
From cutting into loins to processing into 'saku' blocks by our skilled cutters, our in-house cutting process is low cost, and its processing flexibility to accommodate our customers' various requests is one of our strengths.
With over 50 years of experience in this industry, we have developed the most efficient and practical method to provide the freshest and best tasting seafood to all of our customers around the world. Our facility is FDA HACCP compliant and our tools/machines are monitored constantly in order to ensure we meet and exceed industry standards.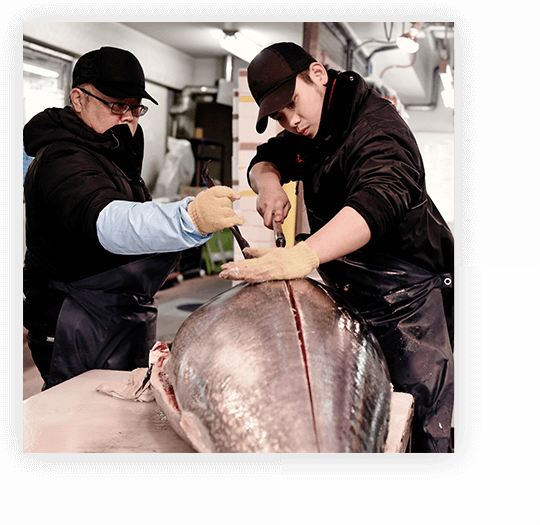 Megumi Foods, Inc. (Headquarters)
658-142 Misakimachi Jōgashima
Miura-shi, Kanagawa-ken 238-0237
Japan