About Megumi Foods, Inc.
Megumi Foods is a U.S. subsidiary of Misaki Megumi Suisan, Co., Ltd. with a proven history of half a century at Miura Misaki Port, which is located in Kanagawa Prefecture and famous for MAGURO.
Misaki Megumi Suisan is a processor specializing in MAGURO, and distributing super frozen MAGURO to Japanese-style inns, hotels, and restaurants across Japan.
Only the highest-quality MAGURO is selected by our MEKIKI, acquired through many years of experience, cut into loins or processed into 'saku' blocks by our skilled cutters, prior to shipping.
Megumi Foods makes arrangements to buy fresh HON-MAGURO not only from Japan, but also from Spain and Mexico, directly from fishing ports, to be shipped to a desired destination.
Our customers are based in Singapore, Hong Kong and other Asian countries, as well as the U.S. and other countries along the Pacific Rim.
Our policy is to only handle sustainable MAGURO and we are aspired to pass the Japanese MAGURO culture on to the next generation.
---
Global Network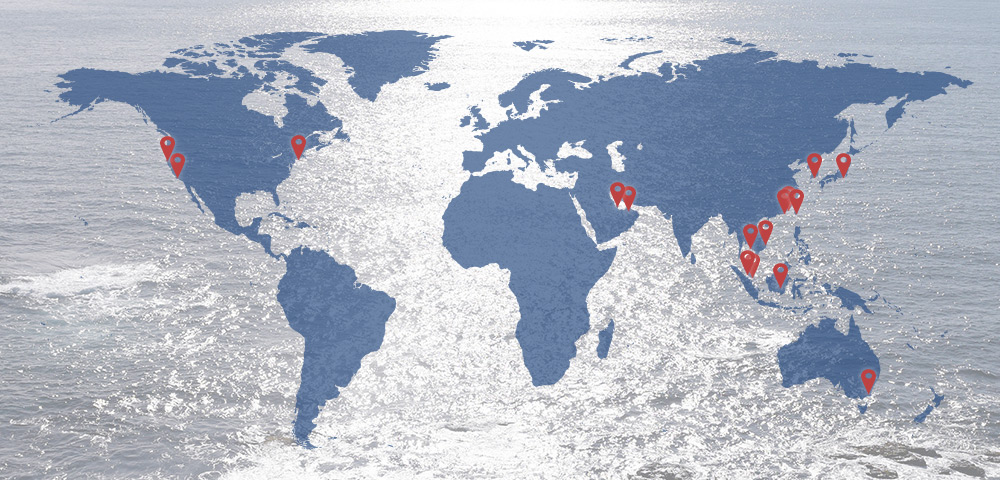 Sales/Export Experiences of Megumi Foods.
Japan

U.S.A (LA, SF, NY)

Australia

Indonesia

Malaysia
Singapore

Vietnam

Thailand

Hong Kong

Macau
Taiwan

South Korea

UAE

Qatar
Megumi Foods, Inc. (Headquarters)
658-142 Misakimachi Jōgashima
Miura-shi, Kanagawa-ken 238-0237
Japan