About Misaki MAGURO
We supply only carefully-selected good-quality MAGURO from Misaki Megumi Suisan Co., Ltd. based at Miura Misaki Port, located in Kanagawa Prefecture Japan, a major port for MAGURO.
Our MAGURO is first graded by our MEKIKI technique, acquired through history and half century experience, cut into pieces according to our customer's request, and shipped.
At Misaki Megumi Suisan, "Misaki MAGURO" is defined as MAGURO that passes the strict MEKIKI at Misaki Port, including super frozen wild and farmed MAGURO, and also fresh MAGURO.
Super Frozen HON-MAGURO
After being caught, the fish is bled, gilled and gutted immediately on the vessel, and then quickly flash frozen at a temperature of -60℃.
When frozen at this temperature, No decomposition will occur and the freshness can be maintained even higher and longer than fresh MAGURO.
At Misaki Megumi Suisan, the MAGURO is stored in a super freezer which can hold up to 800 tons of MAGURO!
---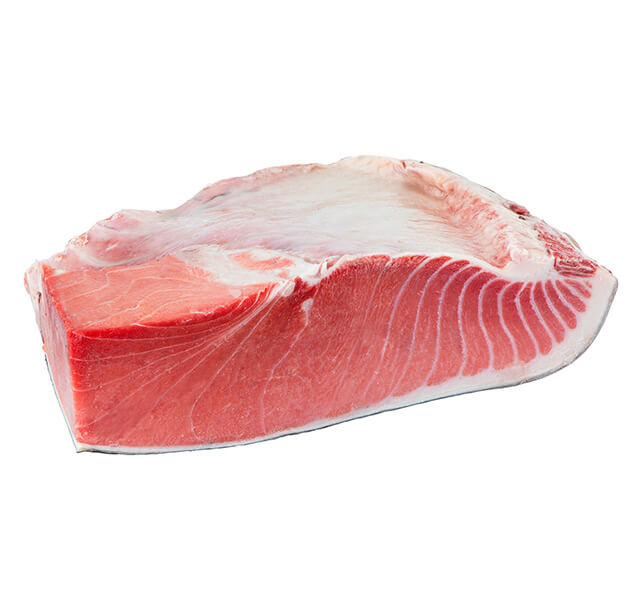 HON-MAGURO Belly No. 1

(Otoro: Fattiest belly portion)
A cut that is only available from about 10% of each MAGURO, containg the most'otoro'per cut.
Due to the rising popularity of sushi in Asia and the U.S., the demand for this part has grown outside of Japan.
The best MAGURO is always selected to fully accommodate our customer's requests in terms of size, fat quality and color of red meat.
---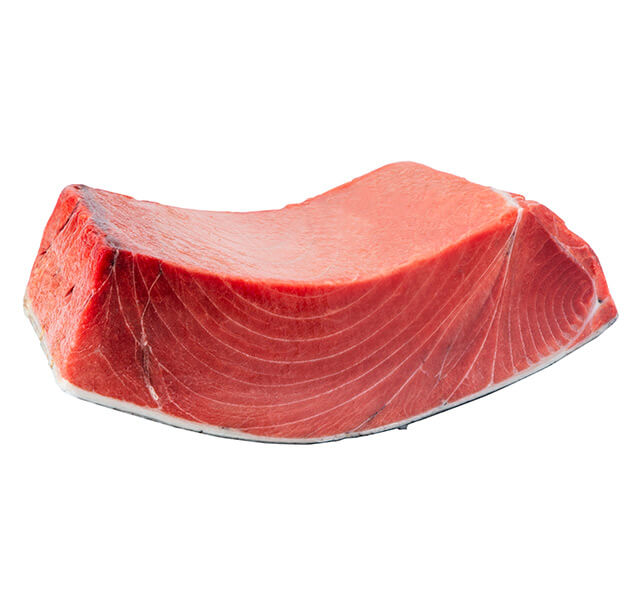 SEKAWARA

(Chutoro: Medium-fatty portion)
A portion from the back on the skin side. This is the fattiest part next to Otoro, and normally used as Chutoro. This portion is most popular in Japan, but also very popular outside Japan for its excellent yield, ease of use, and appropriate fat content.
This portion is most popular as 'toro' for use in sashimi.
It is cut into 'saku' blocks and shipped.
---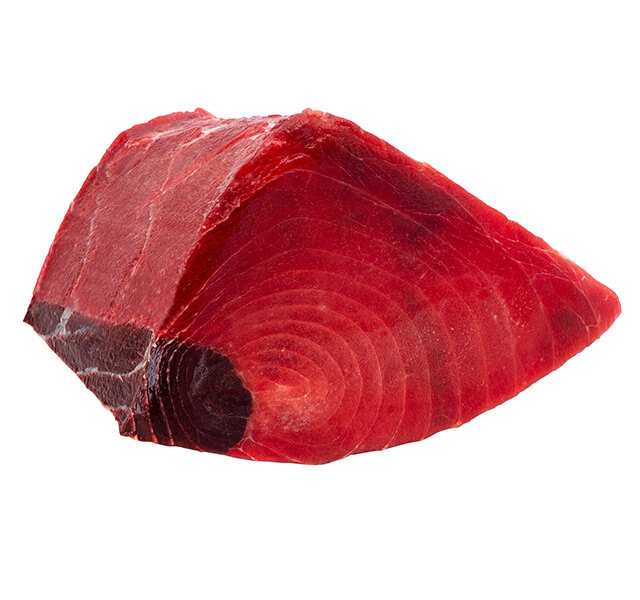 TENMI

(Akami)
A portion at the center of MAGURO, and normally used as 'akami'. A bigger fish results in a higher yield and also presents a deeper red color.
The TENMI of farmed HON-MAGURO contains an appropriate amount of fat, and thus is the most popular potion in Japan.
It is cut into 'saku' blocks and shipped.
---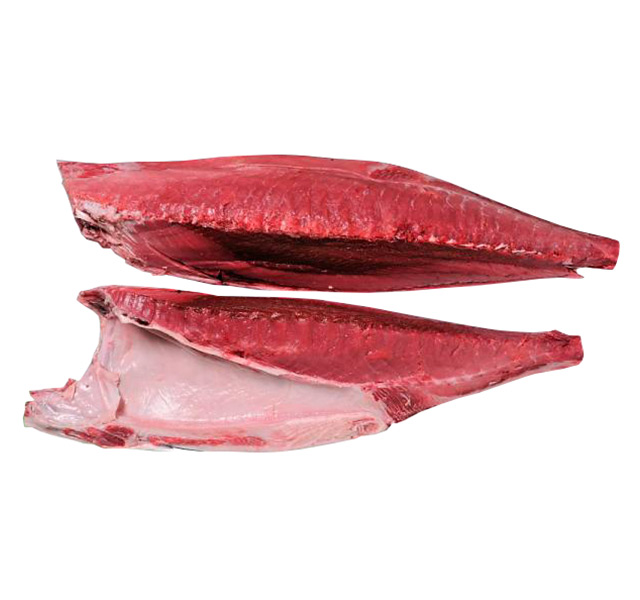 Fresh HON-MAGURO
Megumi Foods makes arrangements to buy fresh HON-MAGURO from Japan, Spain and Mexico, directly from fishing ports. Our "MEKIKI" is also utilized without fail when buying fresh MAGURO.
Fresh MAGURO is processed per our customer's request: GG, HGT, loin, block, etc.
Megumi Foods, Inc. (Headquarters)
658-142 Misakimachi Jōgashima
Miura-shi, Kanagawa-ken 238-0237
Japan